Retail & Ecommerce
---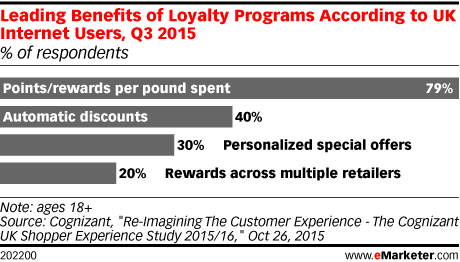 Loyalty program members in the UK want rewards, according to Q3 2015 research. Most internet users only belong to a handful of programs, and they want clear perks from them.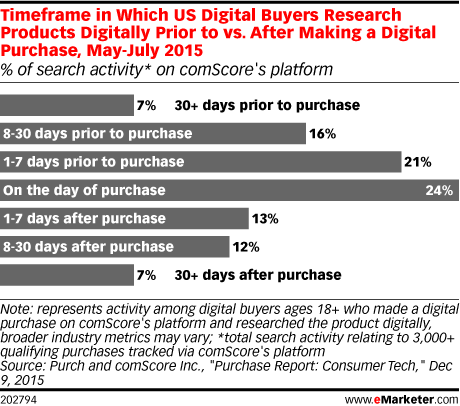 More digital buyers are researching products on the day of purchase than before or after it, according to 2015 data.
eMarketer estimates that Spain was home to 17.5 million people who made at least one purchase via digital channels in 2015. This year, eMarketer forecasts that figure to reach 18.5 million, with 62% of all internet users in Spain spending a collective $17.9 billion on retail ecommerce purchases.
Luxury brands were slow to take their marketing efforts digital, with many fearing they could not offer the kinds of impressive experiences on the internet that they were used to giving customers in person. But customer service has become increasingly important on luxury websites in recent years.