Retail & Ecommerce
---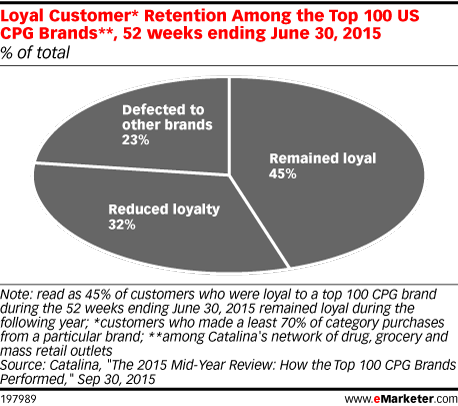 Memberships in loyalty programs are expanding rapidly while active participation in programs is falling. The reason is simple: Although the barriers to joining programs are lower than ever, most programs are undifferentiated and rely largely on discounts.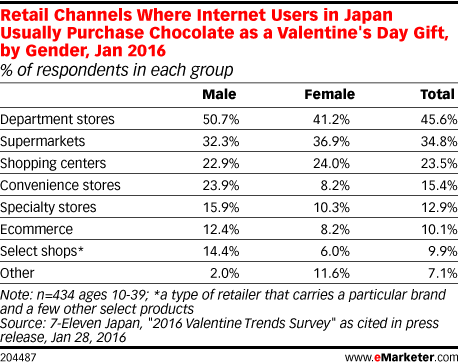 Most internet users in Japan plan to celebrate Valentine's Day in some way, according to January 2016 research. Whether they spend it with partners, friends or family, internet users in the country tend to see the day as a time for gratitude.
Like adults, children are increasingly connected to the digital world. And while parents are granting them usage of these devices, they also want features on there that they can control.
Many digital buyers are massively tilting towards plastic cards for their preferred payment method. An October 2015 survey found that nearly half favor Visa.
For some consumers, the mobile screen is too small for frequently purchasing. Indeed, many mobile device users worldwide would prefer to use a PC instead.<
Custom-designed packaging can drive repeat purchases, according to January 2016 research. In fact, more than half of US digital buyers believe it makes a product more valuable.
Virtually all internet users in Great Britain are worried about their digital privacy—but most also think they know what to do to protect themselves.
Retailers offer consumers a variety of shipping options to meet their needs. According to September 2015 research, ship to store is the most common worldwide.
Marketers are constantly looking to better understand consumers and ultimately deliver an engaging experience. According to Q4 2015 research, many executives are using revenue metrics to measure the success of customer efforts.
While more than half of US retail decision-makers fully believe retailers provide a consistent customer experience across all channels, just over a quarter of US shoppers feel the same way, according to December 2015 research.