Retail & Ecommerce
---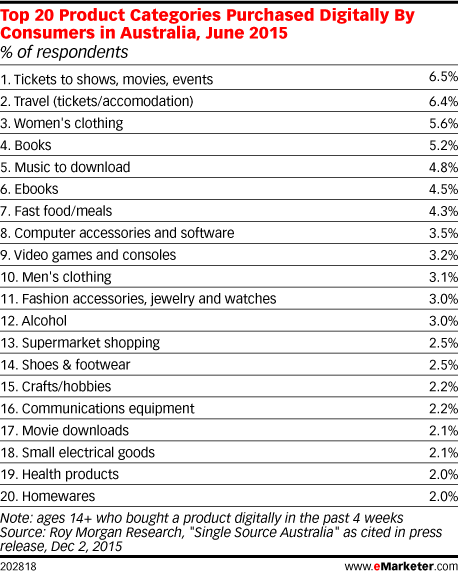 Retail ecommerce spending in Australia surpassed $19 billion last year, eMarketer estimates, and research suggests the most common purchase categories include tickets, travel and apparel.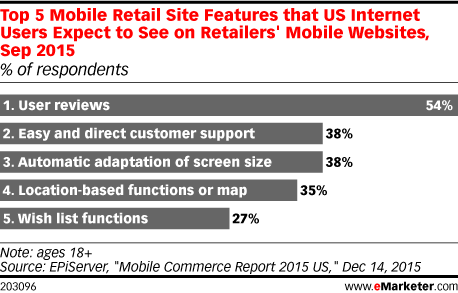 When it comes to a retailer's mobile site, user reviews are the top feature that consumers expect to see, according to a September 2015 survey. Customer support is also key.
Only a minority of adults in Hong Kong had plans to give Christmas gifts last year—but buying the gifts online was an even more niche activity, according to research.
More digital buyers are researching products on the day of purchase than before or after it, according to 2015 data.
Digital shoppers in Canada have made mobile a part of their path to purchase, but a solid majority of sales still come from the desktop, according to research. Organic search and referral traffic are helping to drive the most transactions.
Shopping at brick-and-mortar stores has long been a rite of teen passage in the US—though socializing may be at least as important as the shopping itself. But teens, like millennials before them, now prefer shopping via digital channels, according to one survey.