Retail & Ecommerce
---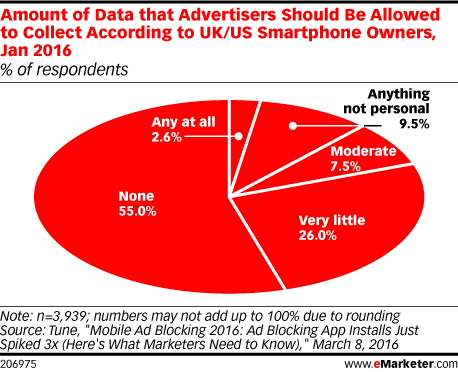 The big promise of digital advertising is that it offers marketers the chance to reach the right customers with the right message at the right time. Of course, being able to do this requires that marketers know a little something about their potential targets—they need data. UK consumers, however, didn't get the memo, and the vast majority are unwilling to share.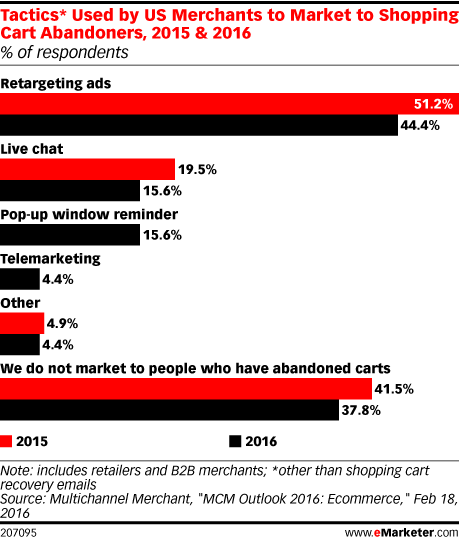 Retailers are continually tackling shopping cart abandonment, and, according to research, retargeting is one of the most commonly used tactics by US merchants.
The mobile payments space is heating up in the UK—Android Pay is expected to hit these shores in the next few months. But are consumers in the UK convinced about mobile payments? Apple is not giving us many clues, keeping Apple Pay data close to its chest. Contactless card spending stats, however, hint at a rosy future.
Users of online personal shopping and subscription service Stitch Fix are sent a box of five apparel, accessory or footwear items selected for them by their stylist. eMarketer spoke with Julie Bornstein, COO of Stitch Fix, about what the company has learned about its customers and why she thinks these types of services are disrupting traditional retail.
According to millennial internet users in Canada, the leading benefit of loyalty programs are members-only discounts and offers. Nearly eight in 10 of those surveyed in September 2015 pointed to the members-only offers, while another 73% say they appreciate collecting rewards that can be converted into travel miles or monetary value.
Mobile is making a bigger mark than ever on the shopping process, according to 2015 data about how desktop- and mobile-based buyers conduct their research.
According to 2015 data, mcommerce transactions in Southeast Asia and India make up 25% of ecommerce purchases among digital retailers in the region. Smartphones, rather than tablets, account for the vast majority of this mobile purchase activity.
Retailers in markets around the world have a lot of work ahead of them to improve their omnichannel offerings, according to December 2015 research. But more fulfillment options will come with a cost.
Though desktop-based ecommerce purchases in the UK are typically preceded by desktop-based research, mobile is gaining ground earlier in the funnel. And research suggests it's common for mobile buyers to complete the entire purchase process on their smartphones.
The shift of ecommerce sales from the desktop to mobile devices has been under way in China for a couple of years. And according to data from the end of 2015, the tilt toward mobile is clear.