Retail & Ecommerce
---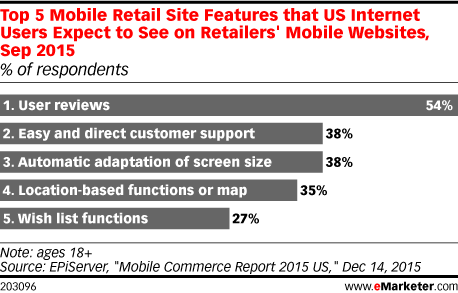 When it comes to a retailer's mobile site, user reviews are the top feature that consumers expect to see, according to a September 2015 survey. Customer support is also key.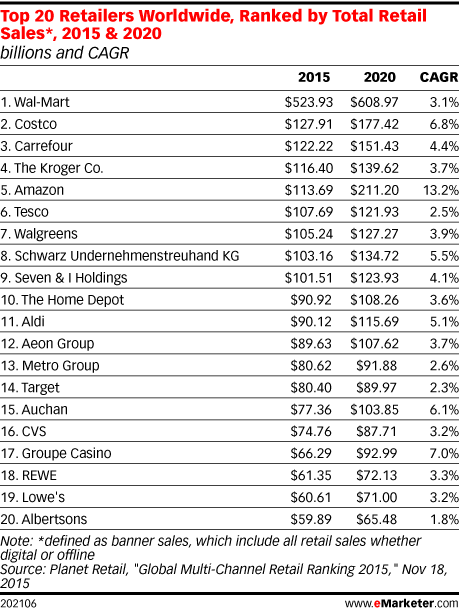 Retailers like Wal-Mart, Target and Walgreens made significant sales gains in 2015, and are expected to be still bigger by 2020. Amazon, another top retailer, is projected to have the highest growth, according to 2015 estimates.
Loyalty program members in the UK want rewards, according to Q3 2015 research. Most internet users only belong to a handful of programs, and they want clear perks from them.
Mobile has become an important channel for shoppers as they research and purchase products. According to 2015 research, these "mobile warriors" skew younger as well as female
eMarketer estimates that Spain was home to 17.5 million people who made at least one purchase via digital channels in 2015. This year, eMarketer forecasts that figure to reach 18.5 million, with 62% of all internet users in Spain spending a collective $17.9 billion on retail ecommerce purchases.
Luxury brands were slow to take their marketing efforts digital, with many fearing they could not offer the kinds of impressive experiences on the internet that they were used to giving customers in person. But customer service has become increasingly important on luxury websites in recent years.