Consumer Electronics
---
Sometimes the gadgets and innovations on display at CES seem like technology for its own sake. This year, though, the focus at the giant electronics show seemed to shift toward making technology work in the real world. In the latest episode of eMarketer's "Behind the Numbers" podcast, analyst Paul Verna talks about what he saw—and did not see—at CES.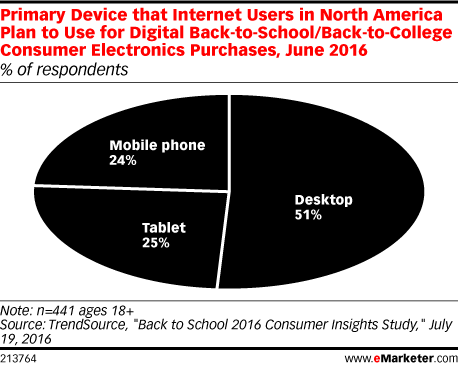 When it comes to making back-to-school consumer electronics and apparel purchases, internet users in North America are split between using a desktop or mobile device, according to June 2016 research. Meanwhile, spending is expected to reach levels not seen since 2012.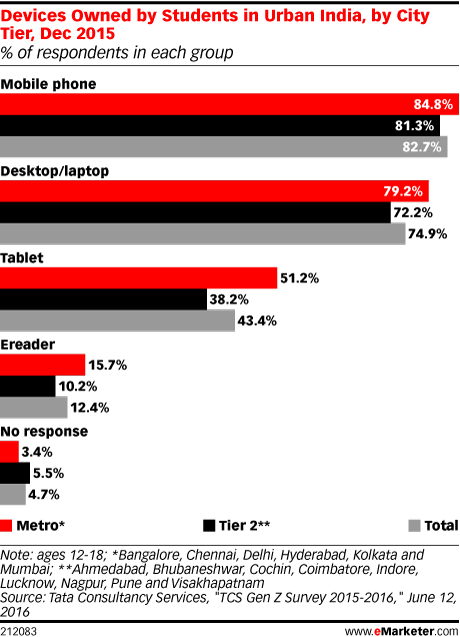 An investigation of the digital habits of students in India found that many spent 30 minutes or more per day on smartphones, using their devices as the preferred means of accessing content like social media. The heavy usage is helping to propel growth in India's overall base of smartphone users, which will increase by more than 20% in 2016 alone.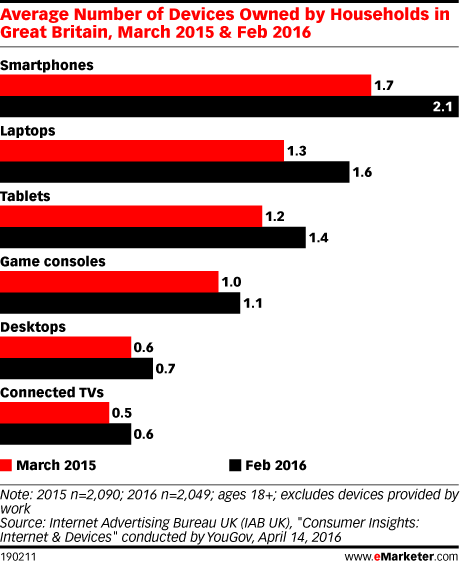 People in the UK are often considered digitally advanced. This seems to hold true when one considers device ownership and usage. Internet users in the UK typically own several devices and use them often. And multiple-device ownership is also on the rise.