Trending
---
New Verto Analytics data shows that Facebook users in the US spent significantly less time on the platform in 2017 than they did last year. But Facebook still has a wide lead on its closest competitor, Snapchat.
A scan of data from around the world
In the latest episode of eMarketer's "Behind the Numbers" podcast, we welcome Spotify's Danielle Lee for a conversation about personalization, targeting and people-based marketing.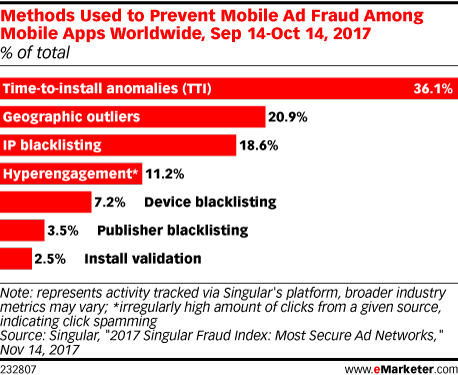 Ad fraud remains a top concern for those running mobile campaigns. A new report by Singular found that solutions include rule-based and statistical methods.
A scan of data from around the world
Corey Coates, co-founder and chief expectations manager at Podfly Productions, discusses Canada's podcast space.
There's nothing like spending the holidays with your loved ones, or—as a new study from Tapjoy reveals—with a mobile game.