Video
---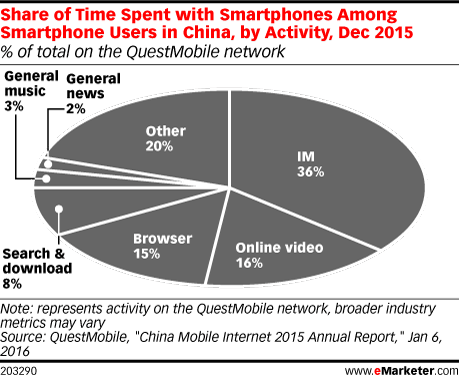 Mobile messaging takes up a lot of smartphone time in China, where the average user has significantly increased time spent with their device in the past year. Online video viewing takes a distant second for smartphone time.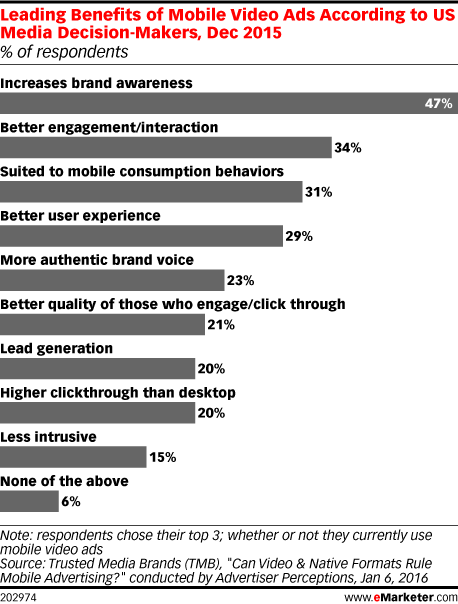 Mobile video advertising brings a lot of value to marketers, primarily increasing brand awareness. It also helps with lead generation and better engagement, according to a December 2015 survey.
Internet users in Japan who are exposed to mobile video ad campaigns have better awareness, interest and purchase intent than those who aren't—but it helps brand metrics even more when such ads are combined with TV commercials.
The rise of digital and mobile video may have made an impact on the lives of viewers in Australia, but the time spent on digital video activities is still small compared to traditional TV.