Video
---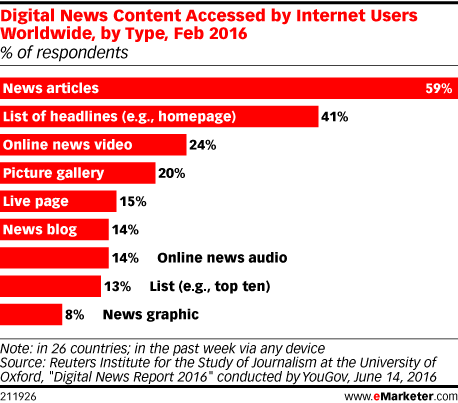 Major news outlets have announced big initiatives around video, but do consumers want to watch the news, or read it? Research suggests traditional articles are still the most desirable source of news.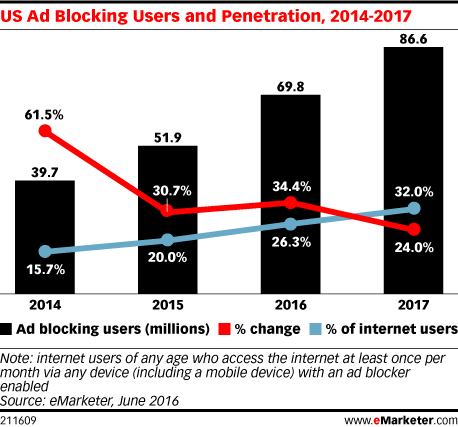 In the latest episode of "Behind the Numbers," we dig into ad blocking—how many people in the US are using ad blocking software, how much the activity is likely to grow and what it means for publishers and advertisers. Plus: a look at social video.
With the global spectacle of the 2016 Rio Olympic Games looming on many media plans this summer, there's increasing interest from advertisers in understanding how consumers will be watching. This is particularly true in China, where traditional linear television broadcasts compete for viewers' attention.
Consumer spending on streaming services will surpass spending on DVD purchases this year, according to one research firm. DVD sales and rentals are in decline, but still represent a larger slice of the video market than digital downloads.
Over 14 million internet users in France visited sites offering pirated video during a typical month in 2015. Peer-to-peer sites increasingly share this trade in illegal content with direct download sites and streaming services.
Research into Malaysia's online video consumption habits suggests consumers' time spent watching the format may have hit a plateau, with the country's users expected to spend slightly less time watching per day in 2017 compared to 2016. A key gap in access to devices like laptops and tablets between Malaysia's urban and rural areas may help explain the decline.
Subscription streaming giant Netflix is in the midst of a concerted global expansion effort, with the company launching its service in more than 130 new markets in 2016. But even as Netflix expands, it faces consumer challenges in markets such as Indonesia, where unreliable internet access and high rates of piracy may hold back adoption.
DVDs are falling out of fashion in the UK. Digital video downloads have played a part in their waning popularity, but streaming is becoming all-conquering, and by 2021 will account for over half of the UK home video market.
Extreme Reach is an enterprise software company that helps clients leverage video assets across linear TV and digital video. eMarketer spoke with Melinda McLaughlin, CMO of Extreme Reach, about how the company helps clients make sense of and use technology to ensure their ads reach consumers in the most targeted and efficient way.
Facebook began pushing in-stream video about two years ago, which has led to consumers wanting more viewable and shareable content. Matthew Corbin, head of global partner activation and brand at Facebook, spoke with eMarketer about how brands have capitalized on this, as Facebook optimizes its live-streaming capabilities.