Video
---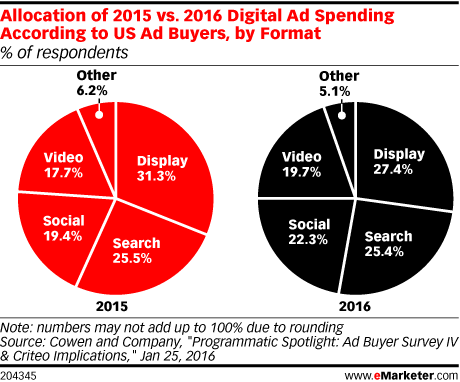 The two core areas of digital video monetization, advertising and subscriptions, remain on aggressive growth trajectories. Revenue in the US is up across the board and forecasts call for continued increases.
Over the past year, digital video viewers in the UK have increasingly turned to YouTube for consuming content via mobile, and they are spending significantly more time perusing videos. eMarketer spoke with Debbie Weinstein, director of brand solutions and innovations for EMEA at Google, about how YouTube works with UK brands to capitalize on these viewing trends.
The digital TV audience in Australia appears to be somewhat mature, according to 2015 research. The gender and age breakdowns of the audience are stable, and penetration is not changing much.
More viewers in Japan are choosing to watch TV and video content on their smartphones. Indeed, the number of viewers who used smartphones to watch TV and subscription video-on-demand services was significantly larger than viewers who watched such content on desktop or laptop computers.
Internet users in Canada are becoming more connected, especially when it comes to video viewing, according to 2015 research.
Mexico has the largest market for over-the-top (OTT) video services in Latin America, according to 2016 estimates. But Brazil is set to outpace it in the next few years.
The US digital video advertising market is on pace to nearly double by 2019. This growth will be led by an ongoing shift toward mobile viewing, a host of digital platforms that now prioritize video and a growing assortment of content against which to advertise.
Mobile video ads can be effective and valuable for many marketers, and eMarketer estimates that video will also command a large portion of ad spending allocated to digital. Publishers and advertisers are becoming more comfortable selling and buying mobile video programmatically, per research.
Demographics including age and gender play a significant role in digital video consumption in Japan, according to 2016 data. Men and internet users in their 30s are the most likely to view video—and a lot of it.
Netflix has further expanded its reach globally, making the service available everywhere in the world except China. Original content, which has helped the company become a video streaming destination, is likely driving its streaming revenues—which far exceed its DVD revenues.