Social Media
---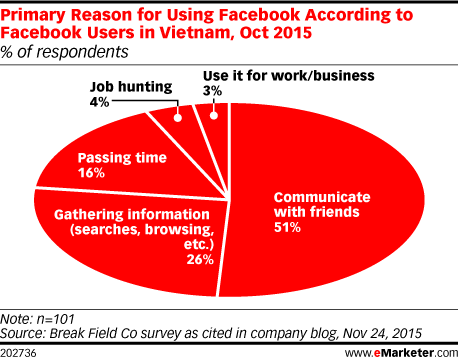 Facebook is all about staying in touch with friends for just over half of users in Vietnam, according to October 2015 polling. Other research confirms that Facebook is the top social site in the country, and that chatting with friends is the No.1 activity.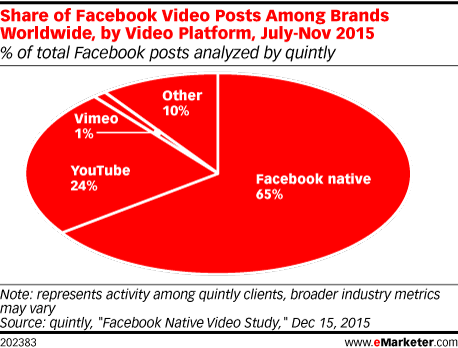 Many brands prefer to upload their videos directly to Facebook, according to research from quintly. YouTube videos only make up roughly one-quarter of all videos posted by brands on the social network.
Search engine optimization (SEO) professionals consider social shares and unique visits the most important KPIs for a piece of blog content, according to a December 2015 survey.