Marketing Technology
---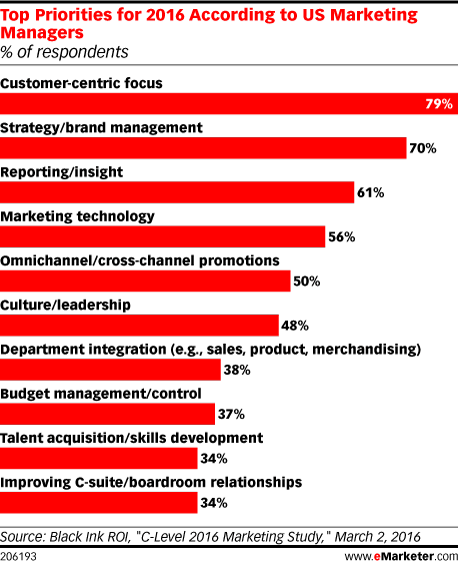 Marketing technology is a key area of focus for marketing managers in 2016, according to research. As managers think about where to spend their budgets on such technology tools this year, business intelligence reporting, marketing automation and customer interaction products are likely to see more investment.
Since eMarketer last spoke with Rishi Dave, CMO of Dun & Bradstreet, the business information services company had honed its utilization of marketing technology to help achieve its business goals. eMarketer checked in with Dave to discuss what is in store for 2016, and how Dun & Bradstreet maximizes its return on investment (ROI) from marketing technology.
The use of data management platforms (DMPs) among industry professionals continues to grow. Yet, those same marketers are skeptical of DMPs' ability to deliver on expectations and business goals, according to research.
Marketers are constantly looking to get value from their data-driven marketing efforts. According to research, insufficient availability or functionality of supporting technology is a challenge to doing so.
When it comes to personalization, marketers may still be stuck on the basics. However, many agree that technology is making it much more straightforward to personalize at scale, according to September 2015 research.
Nearly two-thirds of CMOs worldwide don't currently use digital advertising to better understand the audiences within their CRM database, according to September 2015 research.