Marketing Technology
---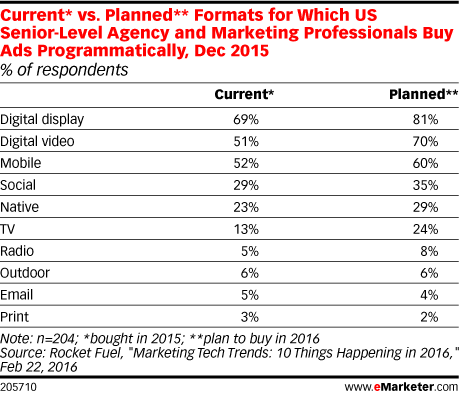 Marketing technology is getting greater attention from marketing professionals, but many in the industry are often uncertain about how to apply it to their business. According to research from Rocket Fuel, two marketing technology trends likely to see more activity in 2016 are programmatic buying of TV and data management platforms.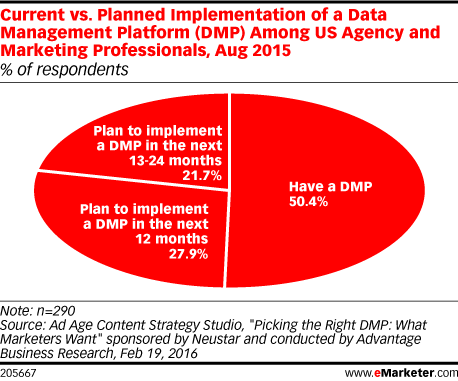 The use of data management platforms (DMPs) among industry professionals continues to grow. Yet, those same marketers are skeptical of DMPs' ability to deliver on expectations and business goals, according to research.
Marketers are increasingly adopting and incorporating new technologies into their strategy. According to a July 2015 survey, almost a third of respondents said it takes four to six months to fully integrate new technologies into their marketing efforts.
To some extent, US ad and marketing professionals are using data-driven marketing, according to July 2015 research. Most are primarily using it to maintain databases.