Sports
---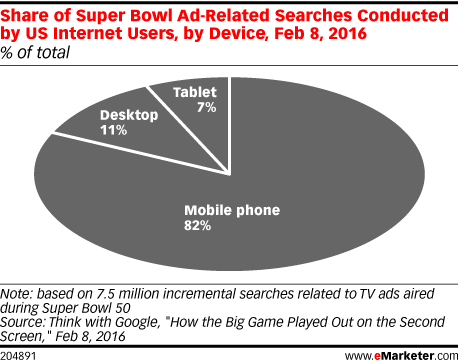 During the Super Bowl 50, viewers were glued to their TV sets—with their mobile devices nearby. A February 2016 survey found that mobile accounted for the largest share of searches related to Super Bowl ads.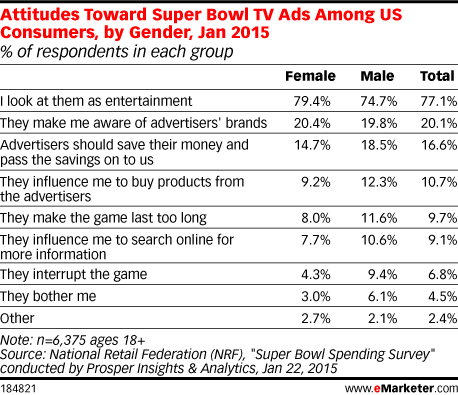 In a digital world of ad blocking and general ad avoidance, the annual Super Bowl telecast stands out as one of the last remaining bastions of TV's glory days—when American eyeballs weren't distracted by smartphones and tablets. But how long can this last? Maybe longer than you think.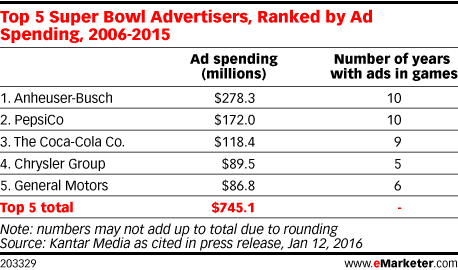 The Super Bowl remains one of the most-watched events in the US, and viewers not only tune in because of the sports, but for the ads as well. And according to research, the top five Super Bowl advertisers have spent a total of $745.1 million during the past 10 years.