Media Buying
---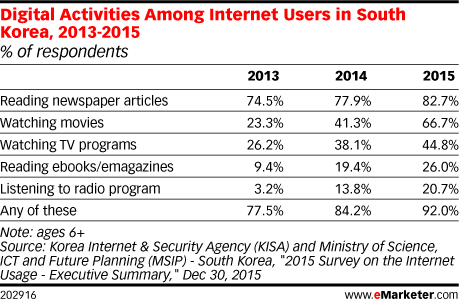 Digital movie viewership in South Korea has nearly tripled in two years, according to one source, and watching TV programs via the internet is also becoming more common.
Justin Choi, founder and CEO of native advertising platform Nativo, recently spoke with eMarketer about the future of native advertising, particularly its growing popularity thanks to issues of ad quality and ad blocking. He also shared his predictions for programmatic's influence on this ad format in 2016.
When buying programmatically, there are many important factors that come into play. Being able to buy display, as well as inventory across channels via a single platform are two of the top ones, according to US media practitioners.