Demographics
---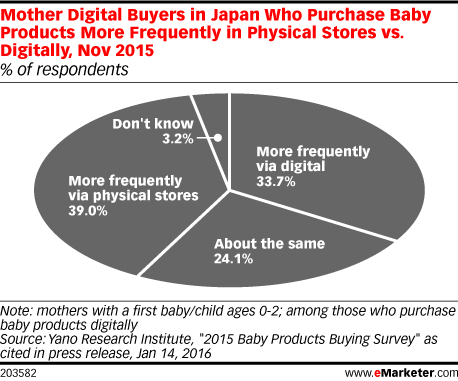 The vast majority of women in Japan who have a new baby or toddler buy baby items online at least sometimes—but according to 2015 research, they're also still heavily reliant on offline purchase channels.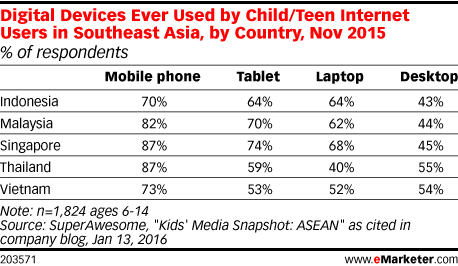 Mobile phones are the most commonly used digital devices among children ages 6 to 14 across Southeast Asia, according to November 2015 research. Most have also used a tablet, but desktop and laptop PCs are less common.
Italy is home to Western Europe's No. 4 social network market, eMarketer estimates. And according to 2015 research, young people are significantly more likely to be users.
Digital shopping is standard procedure across the millennial age bracket. But there are some differences in how the younger and older consumers go about things, online and offline.
Social network Line is big in Japan, especially among women. Its only social media rival in the country is YouTube, which has a completely different use case. And research suggests most Line users are highly engaged.
Millennials are the most active video viewers of any US age group, and according to research from TiVo, this demographic primarily watches TV shows.
Shopping at brick-and-mortar stores has long been a rite of teen passage in the US—though socializing may be at least as important as the shopping itself. But teens, like millennials before them, now prefer shopping via digital channels, according to one survey.