Demographics
---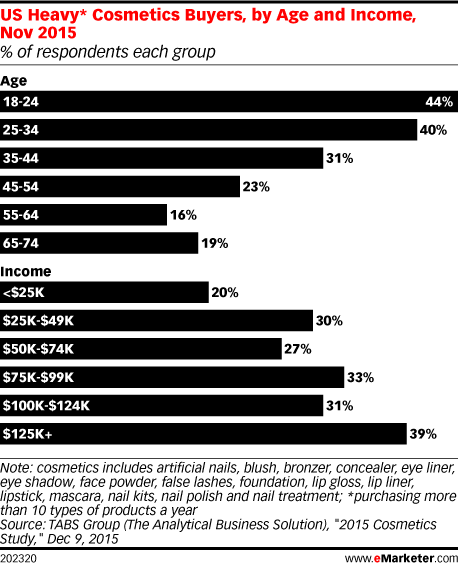 Millennials are more likely to be heavy cosmetics buyers than their older counterparts, according to November 2015 research. Higher incomes also pointed to heavier cosmetics purchasing.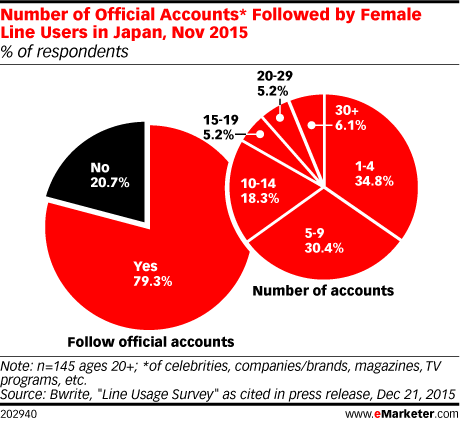 Social network Line is big in Japan, especially among women. Its only social media rival in the country is YouTube, which has a completely different use case. And research suggests most Line users are highly engaged.
Nearly two-thirds of CMOs worldwide don't currently use digital advertising to better understand the audiences within their CRM database, according to September 2015 research.
Nearly all teens in Germany own some kind of mobile phone, according to a November 2015 study by Medienpädagogischer Forschungsverbund Südwest (MPFS). Basic mobile ownership is almost identical for males and females, but a deeper look into the survey's responses reveals some gender divides when it comes to other digital devices.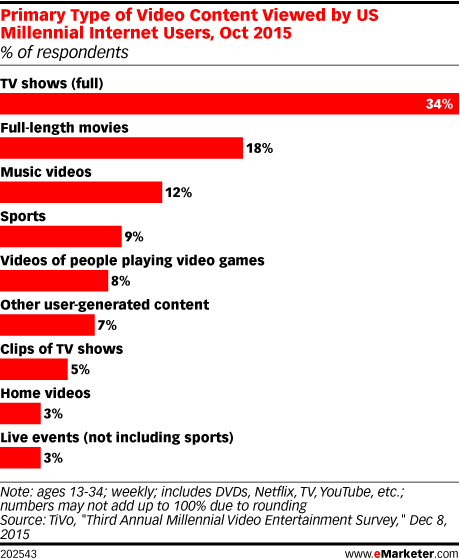 Millennials are the most active video viewers of any US age group, and according to research from TiVo, this demographic primarily watches TV shows.
Shopping at brick-and-mortar stores has long been a rite of teen passage in the US—though socializing may be at least as important as the shopping itself. But teens, like millennials before them, now prefer shopping via digital channels, according to one survey.