Technology
---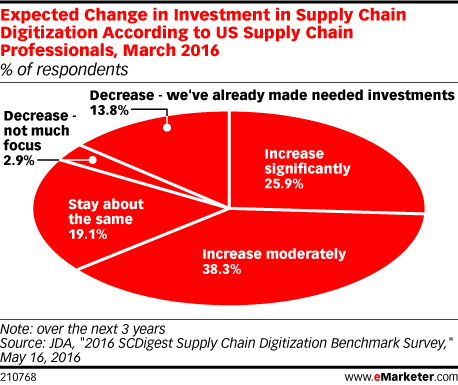 Migrating analog processes and data to digital technologies has become increasingly valuable for retailers and manufacturers that want to more closely monitor their supply chain. According to research, well over half of these firms expect to step up dollars for supply chain digitization.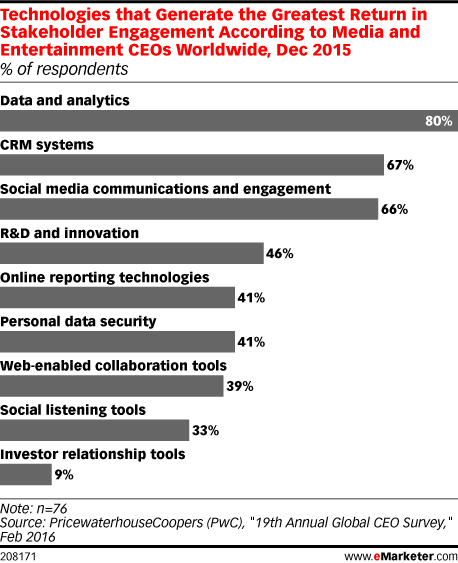 Technologies that track and support overall data, customer relationships and social media interactions brought about the best return in stakeholder engagement, according to media and entertainment CEOs.
Millennials are waiting longer than previous generations to start families, but they're still interested in becoming homeowners. Jed Kolko, senior fellow at the Terner Center for Housing Innovation at University of California, Berkeley, spoke with eMarketer about the factors that may prevent millennials from owning their own homes.
Many diners have still not encountered in-restaurant tech, but that will likely change as more restaurants provide tech-enabled options. And many plan to this year, according to an October 2015 survey.