Media & Entertainment
---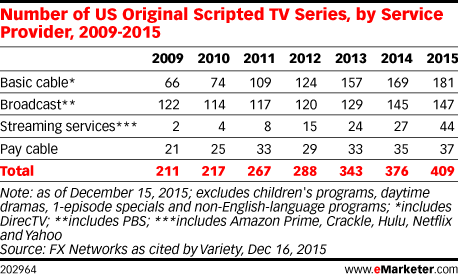 The number of original scripted TV shows has grown over the years, not only on basic cable, but services like Hulu and Netflix, which have become video streaming destinations because of their original content.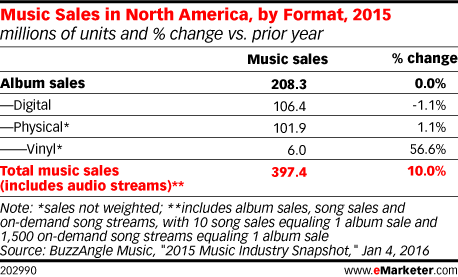 Though vinyl album sales grew by 56.6% in 2015—to 6 million units—they only make up a small portion of music sales in North America, according to 2015 research. Digital units were down.
Millennials are the most active video viewers of any US age group, and according to research from TiVo, this demographic primarily watches TV shows.