Artificial Intelligence
---
Though traditional metrics still play a role in brands' marketing strategies, predictive technology is what keeps companies moving forward. Predictive tools make historical data actionable, and enable brands to make more informed marketing decisions. Chris Ciccarello, senior director of pricing and customer analytics at Farmers Insurance Group, spoke with eMarketer about how predictive analytics help strengthen the brand's personalization efforts.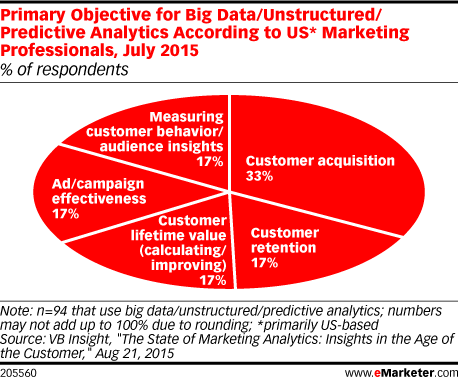 A typical business-to-business (B2B) brand now has a staggering amount of data in its arsenal, and the marketing department's goal is to use that data to deliver more effective results than ever before. Enter predictive marketing, which uses machine learning to deliver more accurate insights across the funnel to encourage sales from existing and new customers.
Consumers are regularly turning to their mobile devices to search, and personal assistants like Siri can help them in the process. But according to research, few mobile phone owners actually use a voice-controlled personal assistant regularly.