CPG
---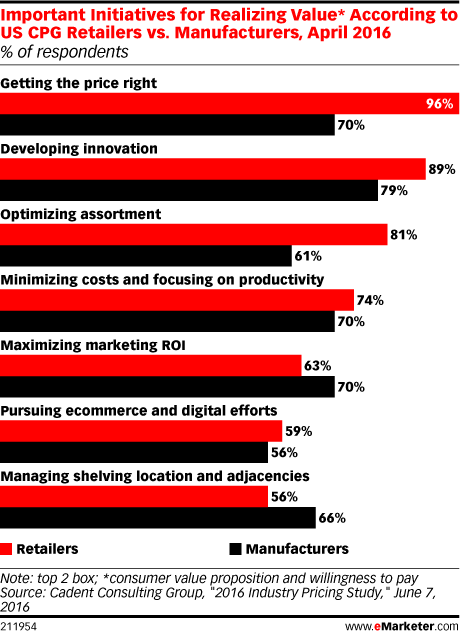 Retailers and the consumer packaged goods (CPG) brands whose items fill their shelves don't see completely eye to eye on the best way to get shoppers to see value in these products. The brands are more likely to look to maximizing marketing ROI—and research suggests magazines and display ads may be particularly efficient means to do so.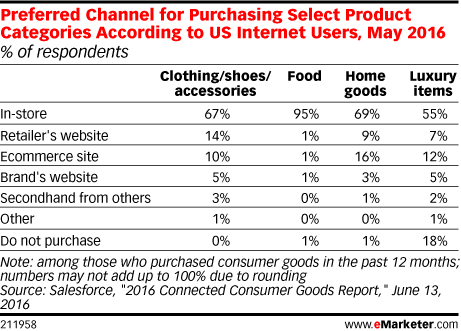 Generally, more US internet users prefer to purchase clothing, food, home goods and luxury items in-store than via other channels, including online, May 2016 research found.
Marketers have been teaming up with influencers for content creation and promotion, and these types of marketing campaigns have generated impressive results. According to December 2015 research, the beauty and fashion industry has also allocated a percentage of their budget to influencer marketing.
While traditional marketing is all about perfecting a brand's external image, virtual reality marketing can give consumers an inside look into the heart of the brand. Products go through long journeys before they end up on a store shelf, and companies are eager to tell those stories. Rachel Harris, director of national brand activation at Beam Suntory, spoke with eMarketer about a recent behind-the-scenes virtual reality campaign at the spirits maker.