Restaurants & Dining
---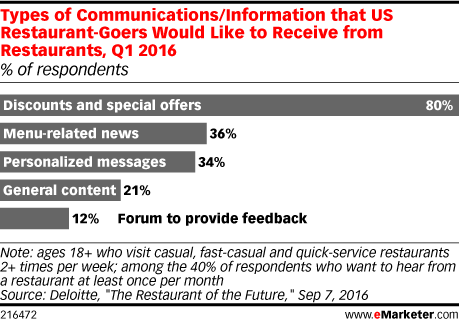 Among US internet users who regularly go to casual, fast-casual and quick-service restaurants, 40% say they would like to hear from restaurants regularly. And by far the more desired type of marketing message was the discount.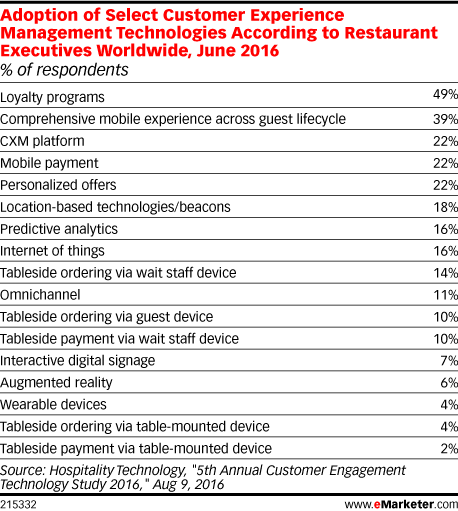 Restaurant executives are continually turning to technology to improve overall efficiency, and according to June 2016 research, they are not only adopting customer-facing technologies such as loyalty programs and personalized offers, but also those in the back end, like predictive analytics and the internet of things (IoT).
Dialing for delivery is still the most common way to order takeaway food in the UK. However, logging on and ordering digitally is becoming increasingly common, and much of this digital behavior is being driven by mobile.
More US customers are placing orders at fast-food and fast-casual restaurants by using technology this year than in 2015. According to research, guest-facing digital offerings such as in-store tablet ordering saw double-digit growth.