Email
---
Personalization is only as effective as the data that powers it—and when that data is wrong, it's downright irritating.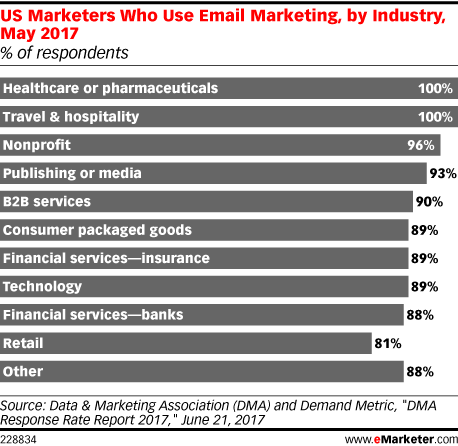 Email remains an extremely reliable and popular way for brands to communicate with their audience, with an enviable return on investment. Though there are few signs of adoption waning, many marketers are working to head off future problems of relevancy by embracing sophisticated data practices and emerging technologies.
eBay is no stranger to sending batch-and-blast emails—for years, that was the company's primary email strategy. But as customer expectations grew, the strategy—and the technology that supports it—had to mature. Alex Weinstein, director of marketing technology and CRM at eBay, spoke with eMarketer about how the company built its own personalization platform.
Internet users of all ages in Germany are surprisingly similar in the ways they interact with retailers via email.
Email marketing—a marketing mainstay—only works when it is not abused. Research shows that US internet users are most likely to unsubscribe from email lists because they get too many emails.
Retailers haven't cracked the code on email marketing. The volume of mail they send keeps rising, but KPIs are not following suit.
Younger millennial email users are more hit or miss than older US email users when it comes to opening marketing emails, with larger percentages either always or never opening those messages.
More professionals in France check work email via desktop and laptop computers during most of the day, but before and after office hours, smartphones take over, according to July 2016 research. These mobile professionals are always on.
Emailing remains one of the most common digital activities among UK consumers. Making efforts to personalize email messages could be a big win for marketers.
US email marketers are having increasing success with mobile devices compared to the desktop. According to August research, mobile devices were driving more email clicks, orders and revenues in Q2 2016 than a year earlier.