Trending
---
Lou Orfanos, head of sales and marketing at Localytics, spoke with eMarketer about tactics and technologies that are helping marketers build up their apps' active and engaged user bases.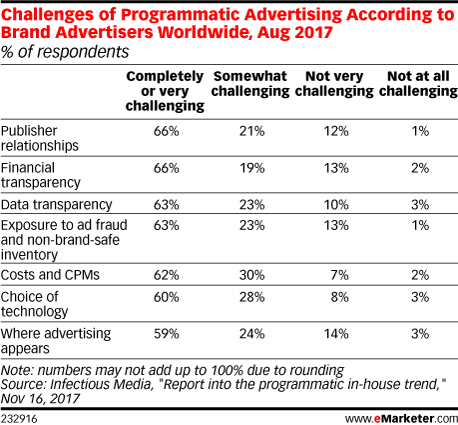 With programmatic raising concerns related to inventory quality, brand safety and viewability, talk about advertisers bringing such efforts in-house has grown. But surprisingly few have actually done so.
In a special Thanksgiving episode of eMarketer's "Behind the Numbers" podcast, hosts Marcus Johnson and Ezra Palmer consider some of this year's key trends—pricey smartphones, massive digital sales days and more—and ask a simple question: "Should we be thankful for this?"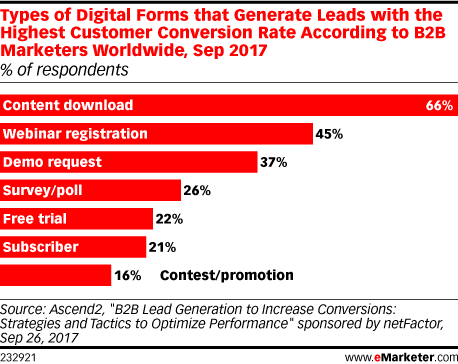 B2B marketers deal with a more complex path to purchase. New research shows that offering potential clients content downloads can help to drive conversions.
New Verto Analytics data shows that Facebook users in the US spent significantly less time on the platform in 2017 than they did last year. But Facebook still has a wide lead on its closest competitor, Snapchat.
A scan of data from around the world
As new data emerges on the political activity of Russian entities in the 2016 election year, research from HubSpot finds that US adults aren't sure about how much to trust ads on social networks.