Retail
---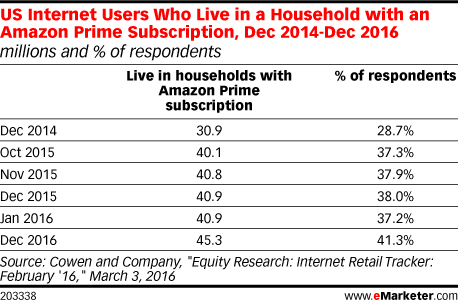 The number of internet users living in a household with an Amazon Prime subscription has grown year over year, according to research. In December 2015, there were nearly 41 million US Amazon Prime households.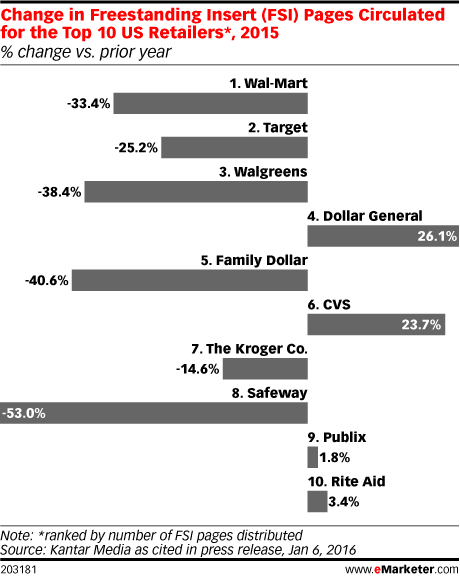 Print coupons remain an important promotional tool for retailers. And even though Wal-Mart decreased its circulation of freestanding insert (FSI) pages, the big-box retailer still retains the top spot among retailers who distribute these promotional materials, according to 2015 research.
Retailers like Wal-Mart, Target and Walgreens made significant sales gains in 2015, and are expected to be still bigger by 2020. Amazon, another top retailer, is projected to have the highest growth, according to 2015 estimates.