Retail
---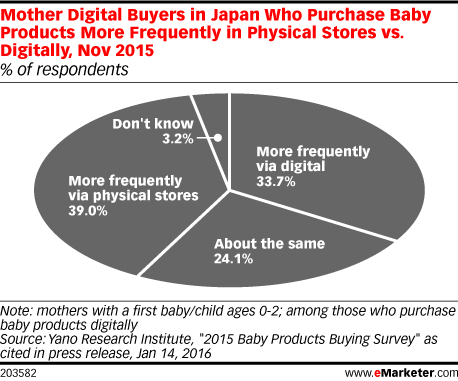 The vast majority of women in Japan who have a new baby or toddler buy baby items online at least sometimes—but according to 2015 research, they're also still heavily reliant on offline purchase channels.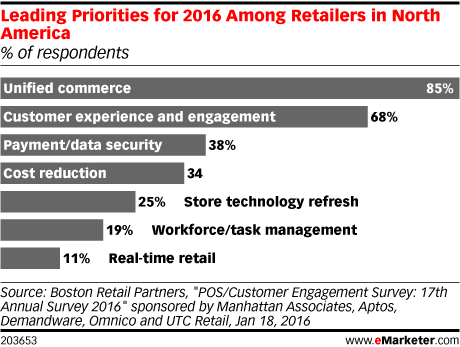 Retailers are increasingly prioritizing their digital efforts this year, and according to 2016 research, unified commerce is one of their primary focuses.
The number of internet users living in a household with an Amazon Prime subscription has grown year over year, according to research. In December 2015, there were nearly 41 million US Amazon Prime households.
Email marketing is huge for retailers, and the first step in the relationship is getting a customer or potential customer's address. According to October 2015 research, the most common place retailers do so is on their websites.
Retailers like Wal-Mart, Target and Walgreens made significant sales gains in 2015, and are expected to be still bigger by 2020. Amazon, another top retailer, is projected to have the highest growth, according to 2015 estimates.